Barbara Thiering claimed authentic.
Paul and Seneca in Dialogue (2017)
David Briones
https://www.academia.edu/3430166/Pa..._Philosophy_and_Religion_2_Leiden_Brill_2017_
The Correspondence between Saint Apostle Paul and Seneca (2010)
Sergei Rjabchikov -
https://www.academia.edu/39892159/The_Correspondence_between_Saint_Apostle_Paul_and_Seneca
Final Decade Before the End - Jewish and Christian History Just Before the Final Revolt
Edward Stevens - sent note in Academia.edu
https://www.academia.edu/30156418/Final_Decade_Stevens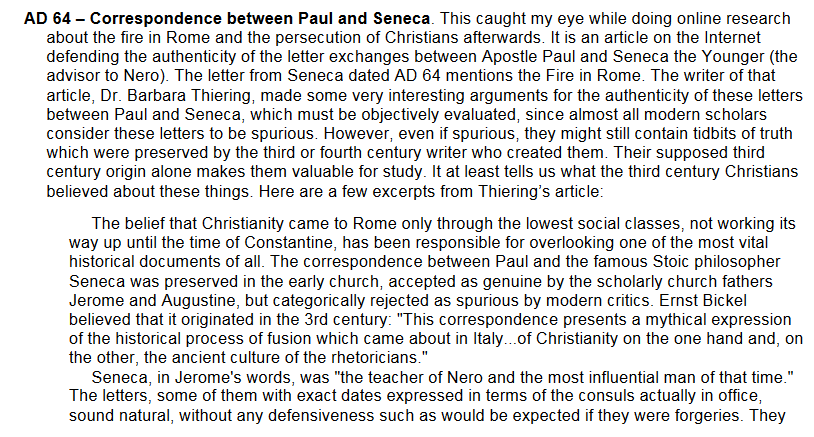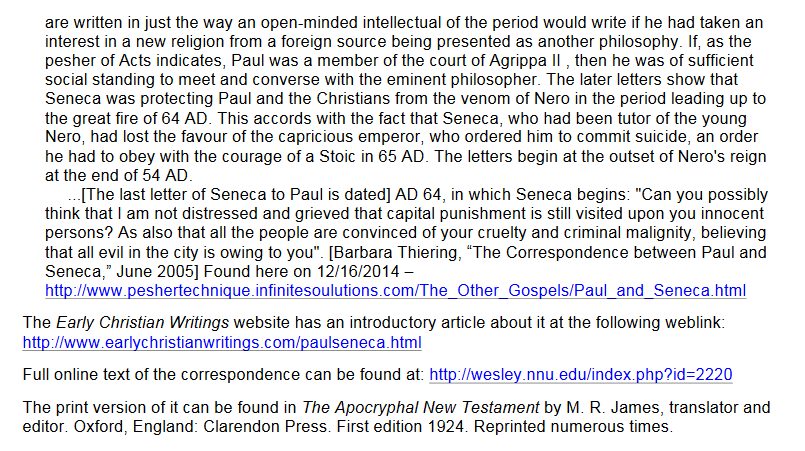 To Edward Stevens
Hi Edward, greetings!
Nice paper, chronology etc.
I was wondering if anyone has gone through that Barbara Thiering material about the authenticity of the Paul and Seneca correspondence. I may have that yahoogroups stuff on my other puter.
And what is your thinking?
Thanks!
Steven Avery
Last edited: