Burgon says ..
https://books.google.com/books?id=nXkw1TAatV8C&pg=PA212


We find that the expression '
who is over all
[things],
God blessed for ever
* is expressly acknowledged to refer to our Saviour by the following 60 illustrious names:— ...
Augustine, about 30 times
... All these see in Rom. ix. 5, a glorious assertion of the eternal GODhead of Christ.
Is this reliable?
Most of the quotes do not have pizazz, maybe the Confessions.
====================================================
Contra Faustum
For the Apostle Paul, speaking of the advantages of the Jews, says: "Whose are the adoption, and the glory, and the covenants, and the giving of the law; whose are the fathers, and of whom, according to the flesh, Christ came, who is over all, God blessed forever."
Sermons on New Testamen Lessons - Sermon 1
https://books.google.com/books?id=EG8XAAAAIAAJ&pg=PA252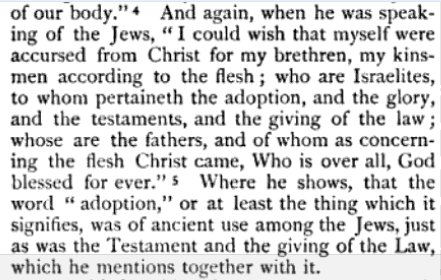 Last edited: