"Dorhout Animadversiones appeared in 1768, with great applause"

His quotes are insightful and fun.

Council of Carthage
6. The testimony of the African Bishops,
instar centenorum codicum, qui optimae; notae: sunt seculi V. (Dorhout.)
[equivalent to that of a hundred of the best MSS. of the fifth century].
(Christian Observer 1824 p.683)

Vulgate Prologue of Jerome
"Erasmus, Socinus and Sir Isaac Newton," says Bishop Burgess, " ascribe the Prologue to Jerome; and Dorhout contends that it is his from the style and spirit in which it is written." (and from the testimony of early writers)
https://books.google.com/books?id=tnYYAQAAIAAJ&pg=PA21
«Potuit igitur Hieronymus scribere Graecorum Codices suisse integros; negarique non potest adeo, patres Graxos locum citare."
https://books.google.com/books?id=_tk2AAAAMAAJ&pg=PA211

Diodorus

Stylistic and internal

Burgess has some extracts ranging from p. 280-294
https://books.google.com/books?id=fvZhAAAAcAAJ&pg=PA157
and there is library availability in NYC.

WIP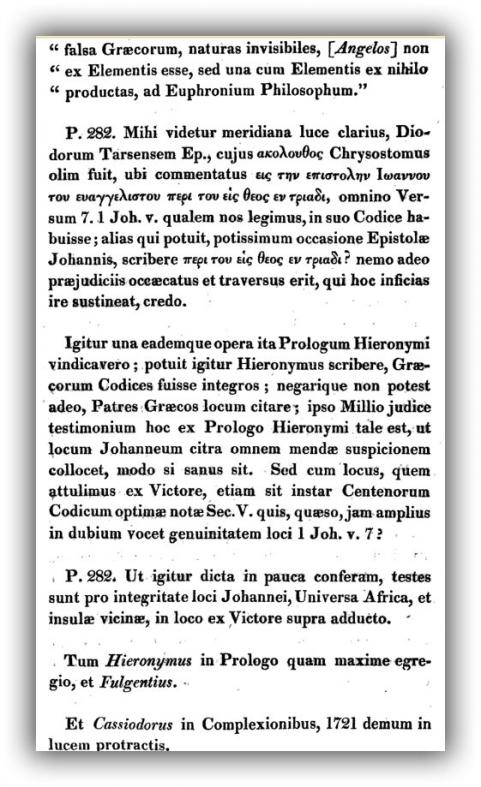 Sed cum locus, quem attulimus ex Victore, etiam sit instar Centenorum Codicum optimae; notae Sec. V. quis, quaeso, jam amplius in dubium vocet genuinitatem loci 1 Joh. v. 7 ?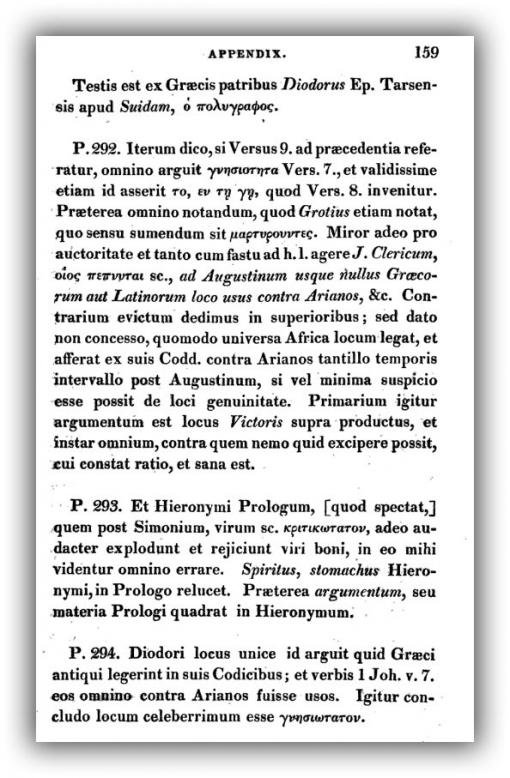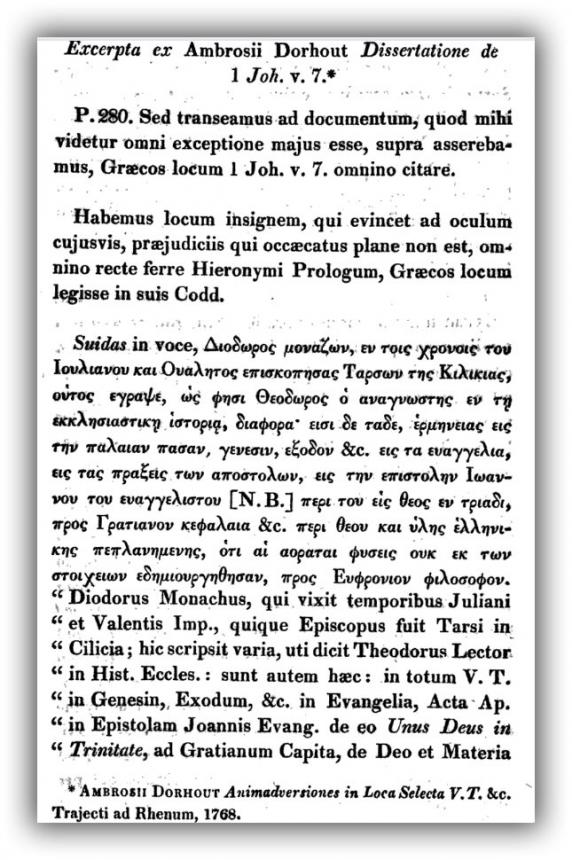 Last edited: