PBF
https://www.purebibleforum.com/inde...-hesychius-lucianus-origen-and-eusebius.1005/
Hesychius of Jerusalem
https://en.wikipedia.org/wiki/Hesychius_of_Jerusalem
Hesychius of Jerusalem
was a Christian
priest
and
exegete
, active during the first half of the fifth century. Nothing certain is known as to the dates of his birth and death (450s?), or, indeed concerning the events of his life. Bearing as he does the title πρεσβύτερος "priest", he is
not to be confused with Bishop Hesychius of Jerusalem
, a contemporary of
Gregory the Great
.
Hesychius of Alexandria
https://en.wikipedia.org/wiki/Hesychius_of_Alexandria
Hesychius of Alexandria
(
Ancient Greek
: Ἡσύχιος ὁ Ἀλεξανδρεύς,
romanized
:
Hēsýchios ho Alexandreús
,
lit.
 'Hesychios the Alexandrian') was a
Greek
grammarian
who, probably in the 5th or 6th century AD,
[1]
compiled the richest
lexicon
of unusual and obscure
Greek
words that has survived, probably by absorbing the works of earlier lexicographers.
Hesychius of Jerusalem,
Ecclesiastical History (CPG 6582)
Lieve Van Hoof, Panagiotis Manafts, and Peter Van Nuffelen
https://www.google.com/url?sa=t&rct...d/15663/6863&usg=AOvVaw0cgx3gw_HYlFpRx_TR5PVp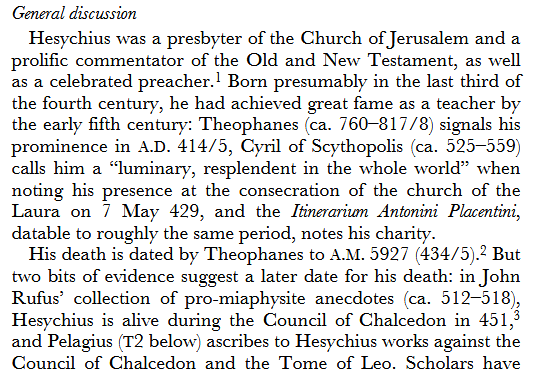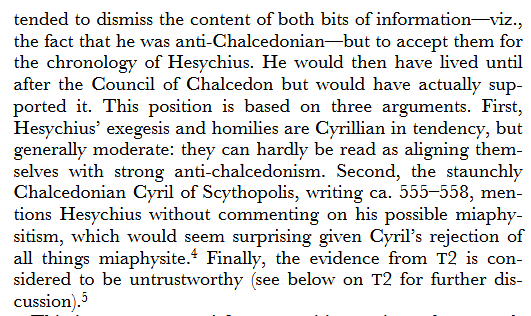 Generally an omitter, who uses verse 8.
Jerome's Gospel Prologue has a reference to
"manuscripts which are associated with the names of Lucian and Hesychius"
"eos codices quos a Luciano et Hesychio"
" in the decrees of a council held under Pope Gelasius A.D. 494 , it is declared that the Gospels which Lucian and Hesychius falsified are apochryphal "
Samuel Davidson
https://books.google.com/books?id=3VgXAAAAYAAJ&pg=PA77
Boston Review
https://books.google.com/books?id=E7ICAAAAQAAJ&pg=PA448#v=onepage&q=hesychius&f=false
There is great force in this testimony of Dr. Nolin. Besides,
wc arc assured by Jerome that "Palestine adopted the text of
Origcn " ; while " Alexandria adopted that of Hesychius." Thus
we discover that Griesbach made a most stupendous mistake at
the threshold in his classification of MSS.
Die Recension des Hesychius
http://books.google.com/books?id=De8XAAAAYAAJ&pg=RA3-PA74
Vaticanus
Westcott
https://books.google.com/books?id=E7ICAAAAQAAJ&pg=PA448
The Hesychian Recension Reconsidered -(1963)
Sidney Jellicoe
http://www.jstor.org/pss/3264696
Institutes of Ecclesiastical History, Ancient and Modern (1852)
Mosheim
https://books.google.com/books?id=OTk_AAAAYAAJ&pg=PA247
Isychius, bishop of Jerusalem, expounded some books of Scripture, and has left us a few
Homilies
and other minor works.6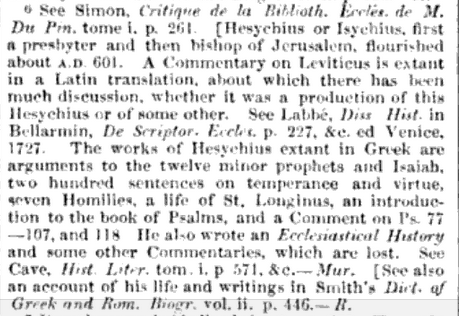 Sidney Jellico
https://books.google.com/books?id=Z_TiM53E32UC&pg=PA148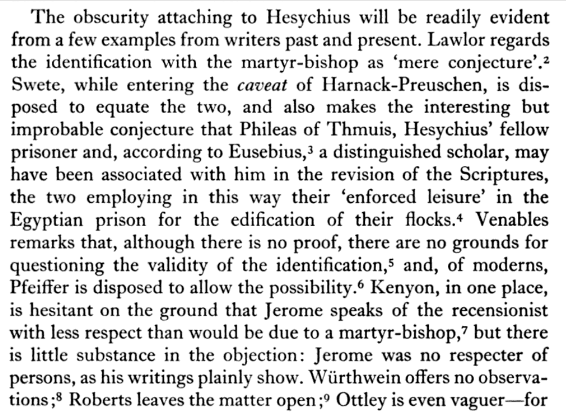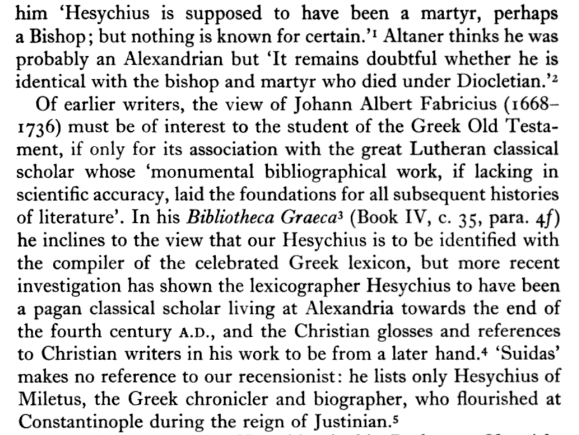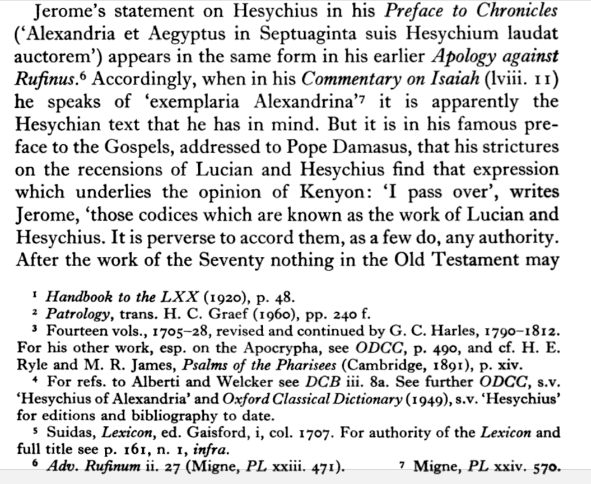 CONTINUES
Last edited: