Thomas Ittigius (1643/44-1710) - German Lutheran
https://de-m-wikipedia-org.translat...tr_sl=de&_x_tr_tl=en&_x_tr_hl=en&_x_tr_pto=sc
https://de.wikipedia.org/wiki/Thomas_Ittig
Portrait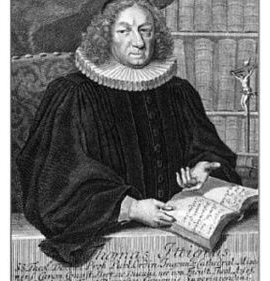 https://www.mediastorehouse.com/mary-evans-prints-online/thomas-ittigius-14092934.html
http://words.fromoldbooks.org/Chalmers-Biography/ij/ittigius-thomas.html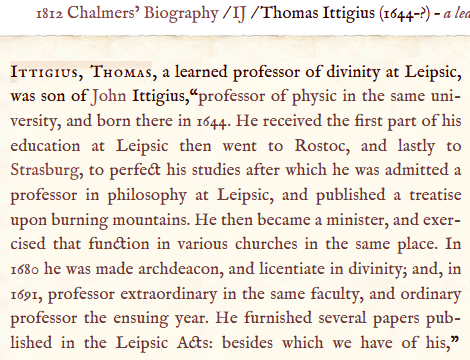 The Apostolic Fathers, Volume 1 (2003)
Ehrman
http://books.google.com/books?id=7nPPmqAu4RwC&pg=PA9
A distinctive set of criteria for inclusion was advanced by the Lutheran theologian Thomas Ittig in his 1699 work, "Bibliotheca Patrum Apostolicorum Graeco-Latina."13 In this collection, Ittig chose not to include all the non-canonical authors who could be plausibly considered contemporaries of the apostles, but only those who stood in what he considered to be the apostolic tradition—that is, who approximated the "spirit" and views found in the writings of the New Testament.14 On these grounds, Ittig deemed that neither the Epistle of Barnabas nor the Shepherd of Hermas was worthy of inclusion, even though, as he conceded, they fit within the appropriate chronological framework. His edition contained, then, 1 and 2 Clement, the seven authentic letters and Martyrdom of Ignatius, and the Letter and Martyrdom of Polvcarp.
https://books.google.com/books?id=80pMAAAAcAAJ&pg=PA252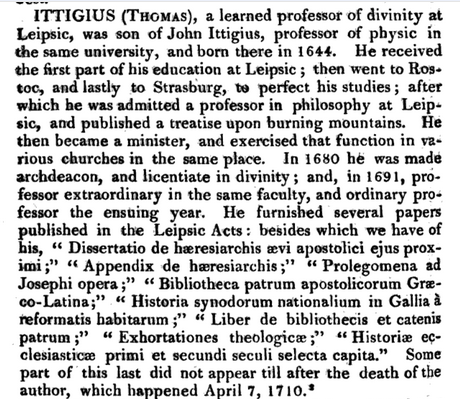 Contra Richard Simon
Whiston has an interesting note about the Josephus section, is this Thomas Ittigius?
Six Dissertations
http://books.google.com/books?id=2I5AAAAAcAAJ&pg=PA54
Last edited: